Celebration of European Wind Power Jacket Project Achieving 4 Million Safety Man-hours
Publish time:2021-12-15 Number of clicks :878 颜色: 尺寸: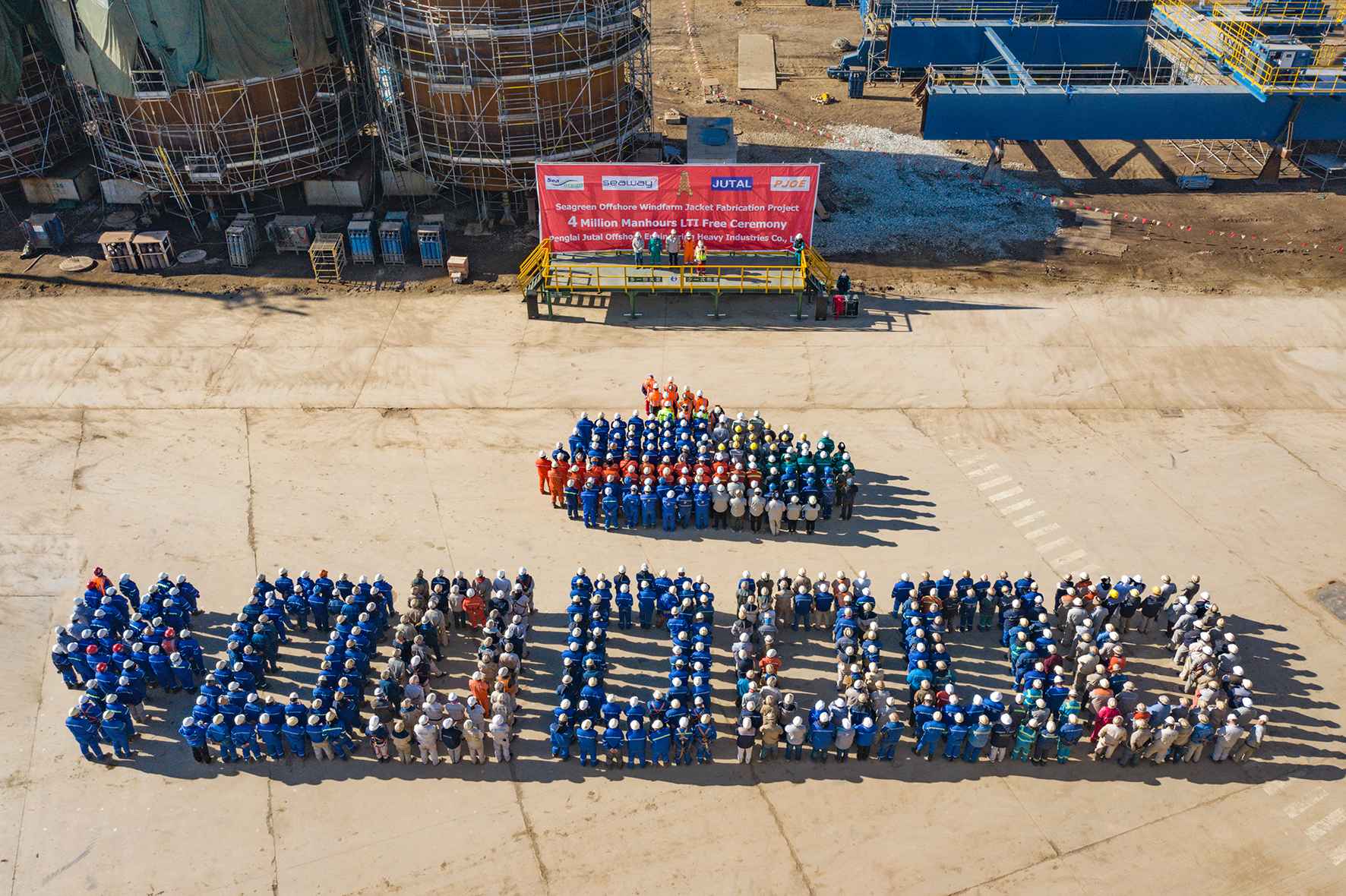 On December 3rd, 2021, the European Wind Power Jacket Project held a 4 million safety man-hours celebration with the participation of project builders from Seagreen, Subsea 7 and PJOE.
Qiao Guanglin, Seagreen representative, in his speech, pointed out that the outstanding achievement of 4 million safety man-hours is hard-won and of great significance. It represents that everyone can work safely and goes home safely. He hopes that everyone can continue to implement safety measures in the subsequent construction of each shipment, so as to ensure the safety of themselves and workers and ensure the final safe delivery of the project as scheduled.
Yan Chengxue, Subsea 7's safety representative, pointed out that safety concerns every person, every family, every company and every minute of an employee's work. The achievement of 4 million safety man-hours is the result of concerted efforts and hard work. It means that every one of our brothers involved can safely return home after finishing their work. Safety is no small matter, we are carrying out rush work, especially in the face of severe windy weather in winter, work at height and other construction difficulties, hope that the site management staff do a good job of work arrangement, every employee to pay more attention to safety, to ensure the safety of follow-up work.
Liu Dongtao, Executive Deputy General Manager of PJOE, stressed that construction in winter, much work at height, delivery during the Spring Festival and other problems caused the site rush organization is very challenging, we should be modest and prudent, do not take shortcuts, be sure to protect all brothers and sisters safe home, strive for wind power projects to achieve higher efficiency, shorter construction period, larger capacity, to provide clients with better services.