Celebration of SOFEC ETMS Project Achieving 600,000 Safety Man-hours
Publish time:2021-12-15 Number of clicks :845 颜色: 尺寸: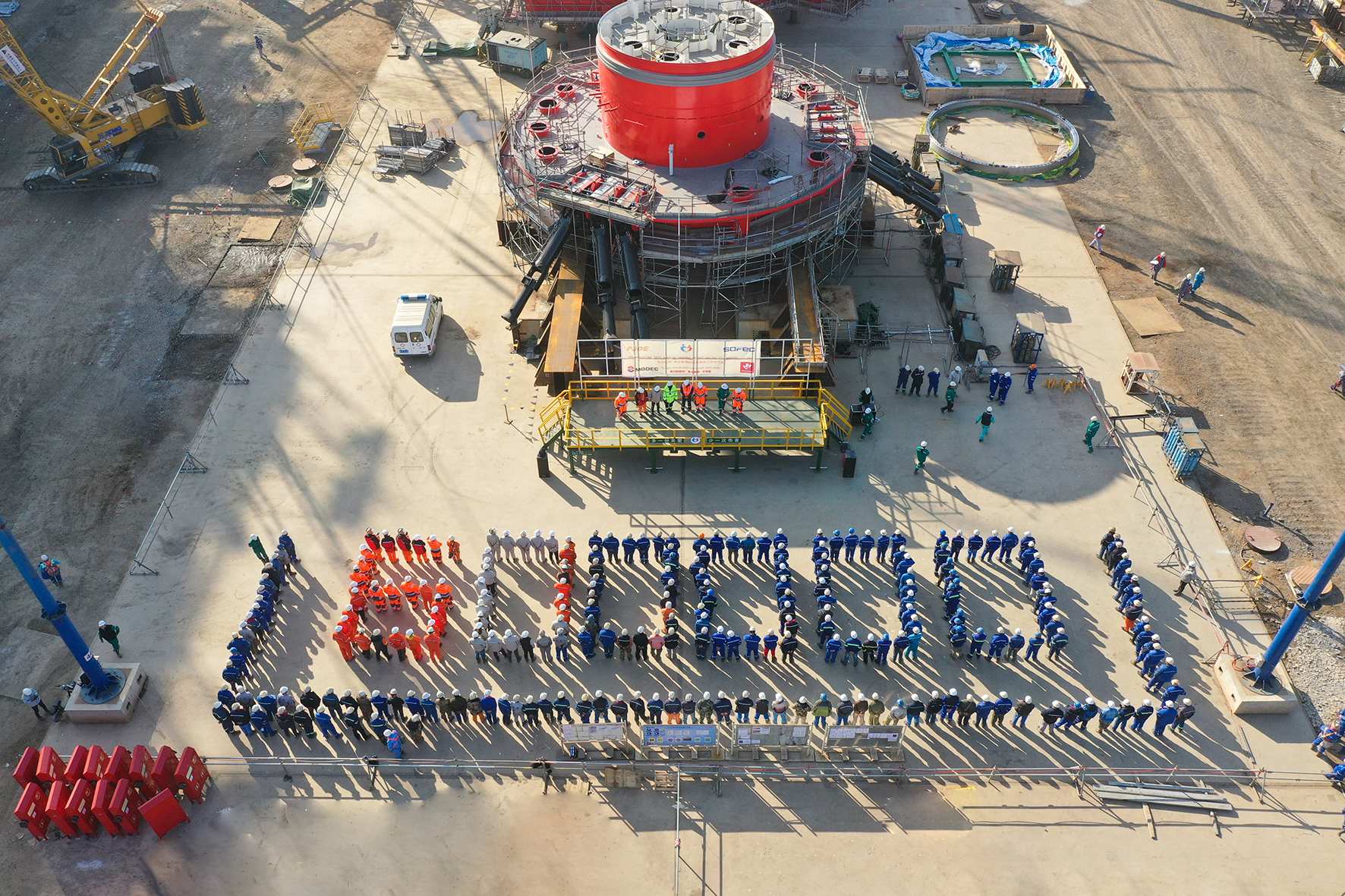 On November 26th, 2021, SOFEC SANGOMAR ETMS construction project held a celebration for achieving 600,000 safety man-hours.
In the morning, Nirmal, Woodside Site Construction Manager, Yap Hooi Soon, SOFEC Project Manager, and Liu Dongtao, Executive Deputy General Manager of PJOE, were invited to share safety activities with participants.
In the afternoon, the on-site celebration was held in the 2# final assembly area, where HSE staff organized the commendation of excellent team leaders and publicized the significance of safety work to all staff. In the speech, the client representative and PJOE representative congratulated the project on achieving an important safety milestone, acknowledged the safety operation of the construction crew on site and hope that all staff will put safety first, pay attention to the safety of themselves and colleagues, work together to create a safe working environment, and work together to promote the safe and smooth progress of the project.