Celebration of ALNG2 Project Achieving 20 Million Safety Man-hours
Publish time:2021-12-15 Number of clicks :839 颜色: 尺寸: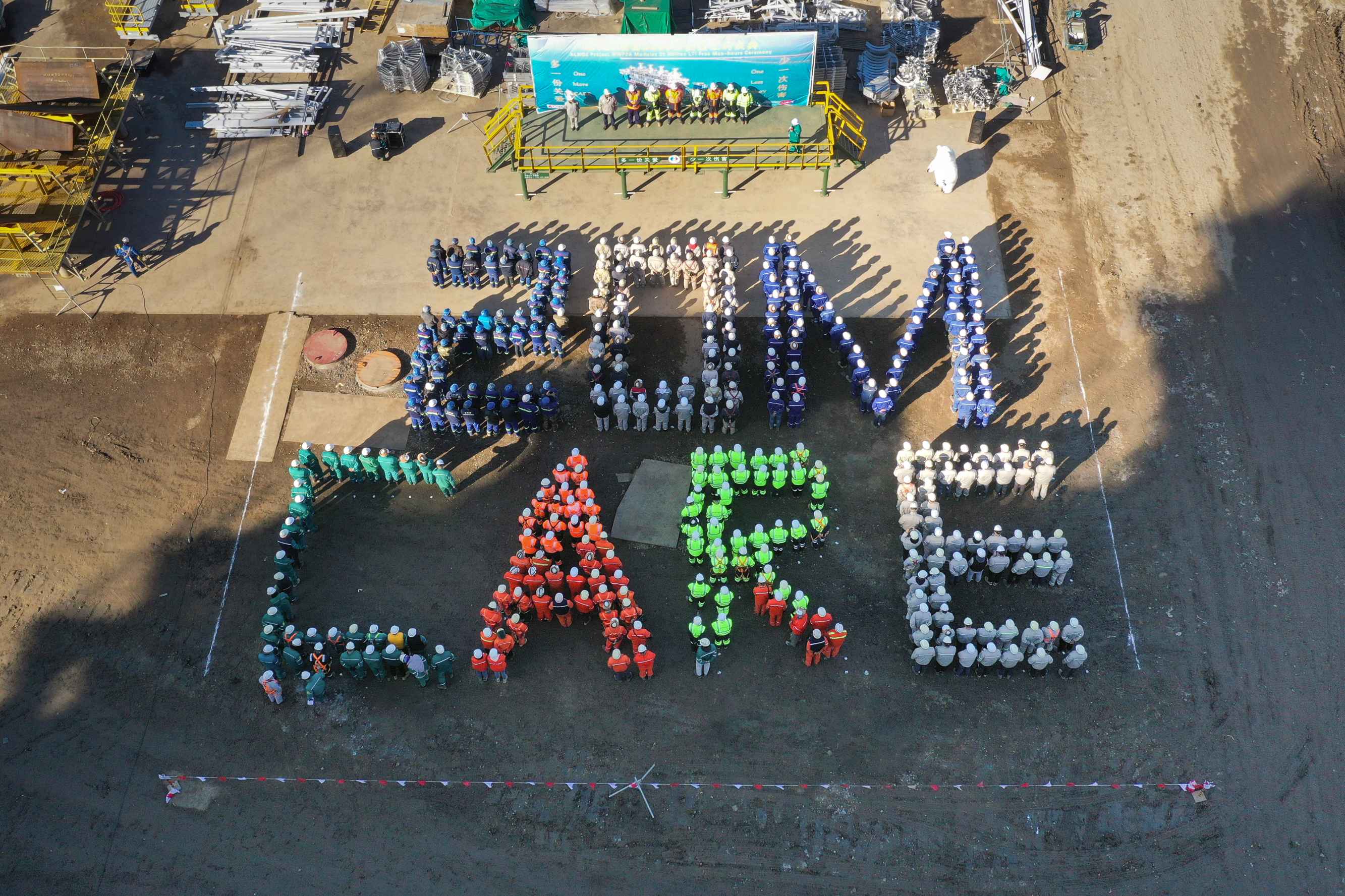 On December 3rd, 2021, the ALNG2 Project achieving 20 million safety man-hours celebration was held in the final assembly area. Project builders from ALNG2, GYGAZ and PJOE participated in the event.
Sam Konkov, ALNG2 Site Manager, stressed in his speech that PJOE site completed the delivery of GBS1 modules safely and with high quality as planned, but we should not relax and work harder to promote GBS2. We should not relax in safety, and our goal is that no one gets hurt. Field personnel before engaged in any work to know how to work safety, how to use the right tools, find any unsafe behavior or risk to remind and communicate to management in time, to focus on the confined space activities, to ensure that the measures are in place, keep alert and report in time, to pay close attention to work at height at any time. He believes that through the participation of all personnel, make efforts and continuous improvements, we will be able to achieve the final victory!
GYGAZ Site Manager Jeremy Debeve said, "What we have built is the core ALNG2 module, the most important, hardest and most challenging part. It is the collaborative effort of all people that has resulted in 20 million safety man-hours and creating the remarkable achievements of GBS1's high quality, carry-over free and accident free delivery. This is unique compared to other working sites. Now in the face of GBS2, we will face greater challenges. Recently, a safety accident occurred in other site, which proves that without daily continuous safety awareness and management, safety will become very fragile. Let's work together to complete GBS2!
Liu Dongtao, Executive Deputy General Manager of PJOE, pointed out in his speech that the ALNG 2 project is the most complex and influential module in the history of PJOE, and safety is the greatest responsibility to the family and is also the progress and efficiency. We have made great achievements in GBS1, but for GBS2, we still face enormous challenges like huge progress pressure, rush work during the Spring Festival and huge workload of all majors, in the tense construction rush, we cannot ignore safety, take shortcut or relax but should be extremely cautious to ensure the safe completion of the project as per the schedule, and to fulfill our commitment to clients, to fulfill the commitment to work safely for employees and their loved ones.