50 sets of UK Offshore Wind Power Jacket were Successfully Delivered
Publish time:2022-08-25 Number of clicks :2199 颜色: 尺寸: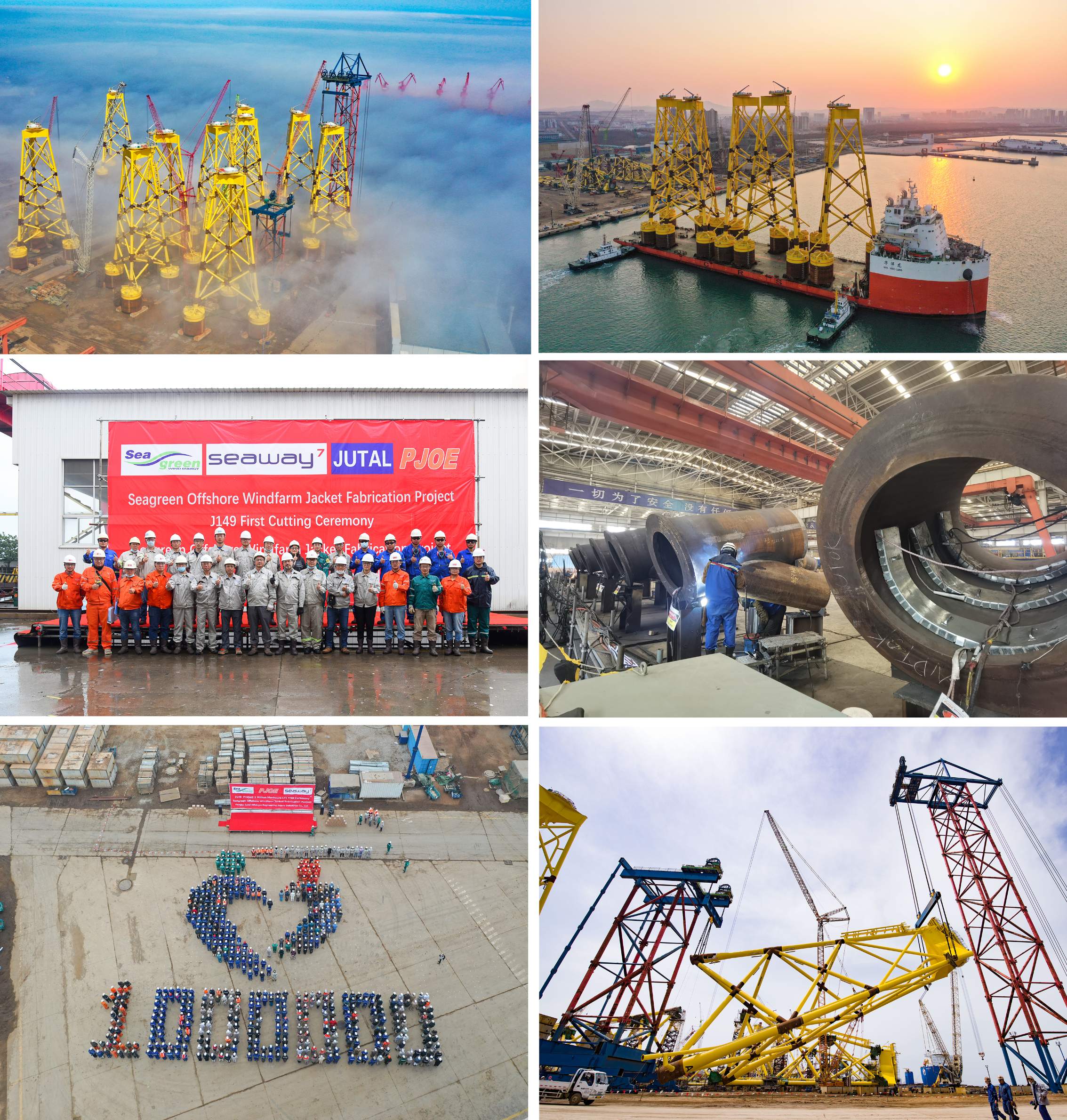 Jutal Offshore Oil Service Limited has built 50 sets of medium/deep water wind power jacket for Seagreen 1.1GW offshore wind Farm in the UK, marking the beginning of a new era in the construction of wind power projects between Europe and China in the past decade.
The construction duration of the project is about 23 months, and the total shipment weight is nearly 100,000 tons, of which one single jacket is maximally 93 meters high and weighs more than 2,000 tons. The construction standard is high, the workload is heavy and the construction schedule is tight, facing the challenging situation of "Rush Work upon Commencement". With full support, close deployment and leading resource of the company and all departments, the site construction officially started from August 7, 2020.
Different from the traditional jacket project, this project is the company's first jacket group project, for which the process cycle monitoring and process flow are very important. With a total of 50 sets jacket, one set should start construction every seven days. Each process should be strictly planned and executed to ensure punctual production, accurate connection of production capacity and reasonable planning and utilization of site resources.
The project implements European standard EN1993, which has strict quality requirements for TKY joint double side welding, dimension, paint and etc. The diameter of the jacket and suction anchor assembly joint is 2.5 meters, and the plate thickness is 100 mm. Full penetration elevation welding is carried out. The welding team clearly understands the requirement of "quality is efficiency", and finally set the record of zero repairs for the very assembly joint weld in Chinese site for the first time.
With the goal of efficient and safe loadout, the project loadout team was the first to achieve fast loading of two jackets in one day and simultaneous welding of multiple jackets among the four major construction sites, which provided strong guarantee for the delivery of the project on schedule.
On August 21, 2022, the last shipment of the project, 5 jackets, was successfully loadout and delivered.